HSE Institute for Statistical Studies and Economics of Knowledge continues the analysis of competitive advantages of cities in terms of their attractiveness for leaders of science, high tech and creative industries and presents a second edition of the ranking scoring megacities by their innovation attractiveness — HSE Global Cities Innovation Index 2023 (HSE GCII 2023).
About the study
Modern world has never been so diverse, and uneven distribution of leaders of innovation economy is much higher than the distribution of prosperity. Over half of the Earth's population is accumulated in the cities, while the cities themselves occupy two per cent of the world's land surface. However even against the background of such strong concentration, there are focus points of business, intellectual, and creative activity with advanced and institutional environment where people aspire to settle down and transfer their talent, knowledge, and capital.
Global centres of innovations attract leaders of the postindustrial economy — researchers and inventors, corporate executives and startups, designers and architects, artists and musicians, writers and filmmakers — whose inspiring success works as a magnet for new talent from all corners of the world. Some of such cities have long since earned a reputation as global hot spots for the best experts in the high tech and creative sectors — technology companies (Tokyo), venture capital business (San Francisco), advanced science (Boston), international education (London), mass research activity (Beijing), film production (Paris), and contemporary art (New York). Others have just recently started to display their attractive features due to unicorns (Bangalore), industrial designers (Shenzhen), and advertising leaders (Lima).
Methodology
The purpose of the ranking is to present a reliable measurement tool to evaluate competitive advantages of cities in terms of their attractiveness for leaders of innovation economy.
It focuses on exceptional personalities (Nobel Prize laureates, highly cited researchers, popular designers, artists, architects, musicians, and writers) and organisations (technology corporations, startups and unicorns, leading universities and R&D organisations, fashion companies, developers of computer games, architect firms and film production companies) that are included in international rankings or recognised with professional awards. They are the ones who paint the city's image and constitute major forces of attraction for other representatives in the industry.
Sample. In order to include all possible centres of innovation activity, the first stage involved creating a database of 2,769 unique locations from 135 countries with at least one innovation economy leader. In the end, we selected 200 agglomerations from 53 counties for HSE GCII 2023 with the largest number of high tech and creative leaders.
Solution. The ranking is based on 74 indicators grouped into 22 sections over three blocks — Technological Development, Creative Industries, and Urban Environment. Each block has a corresponding subindex adding to the overall value of HSE GCII, which is then used to score and rank 200 cities.
This analytical report provides profiles of the top 100 cities with their rankings' positions and benchmarking against the leading city for all indicators.
Many scientific approaches used to create HSE Global Cities Innovation Index opened up a new perspective on how we can measure the innovation attractiveness of global cities.
London: the unsmogged leadership
1st rank
Albion's capital is a global centre of high tech and creative brainpower. It is the ultimate champion by the number of leaders in music and architecture. Attractive urban environment and innovation support ecosystem are selling points for startup founders, venture capital investors, and business angels. London universities have gathered the largest number of international students — over 130 thousand persons.
Paris: a symphony of technology and creativity
5th rank
Paris is a world capital of independent filmmaking and animation: ranked 1st by the number of animation/film production companies that won awards at international film festivals. The city hosts 243 headquarters of leading fashion brands, 24 internationally recognised artists, and nine best opera performers. On top of that, this is a centre of education and advanced science — both academic and corporate.
Seoul: a creative idol
9th rank
Seoul is leading in the number of artists who recorded the best musical albums: it is home to 14 out of 59 musicians from The Billboard World Album Charts. South Korean capital is also in the top three of the global industrial design leaders, in the top five gaming industry centres and in the top 10 of the most advanced cities in terms of technology entrepreneurship, education, and science.
Moscow: livening up innovations
10th rank
Moscow has topped the ranking in innovation infrastructure attractiveness: it has one of the largest living labs in the world. Russian capital is in the top three among global leaders by world famous universities (25) and most effective advertising agencies, as well as in top 10 by the cost of doing business. Due to the high concentration of cultural landmarks (594), Moscow also proved to become one of the most attractive cities to tourists (ranked 5th).
Shenzhen: a designer of its own happiness
14th rank
Shenzhen is a global number one by the number of industrial design leaders (28 design firms and designers included in international rankings of A' Design Award, iF Design Award, and Red Dot Design Award). By patent activity, Shenzhen is ranked second. It is ranked 8th in the world by the number of high tech companies (54) and 9th — by the number of unicorns (27), among which are Huawei, BYD, DJI, and Tencent.
Mumbai: innovation parade
62nd rank
Mumbai is one of the centres on the innovation map of the world: the city is ranked 5th by the number of business angels and 8th — by venture capital investment. Here there are two most valuable decacorns in India — Reliance Retail and Reliance Jio. Mumbai is also in the top 10 global centres of cinema, advertising, and PR industry.
TOP-50
City
HSE GCII rank
Technological
Development
Creative
Industries
Urban
Environment
London
1
5
1
2
New York
2
4
2
72
Tokyo
3
3
5
29
Beijing
4
1
10
15
Paris
5
9
4
1
San Francisco
6
2
9
146
Los Angeles
7
14
3
77
Shanghai
8
6
11
8
Seoul
9
11
6
27
Moscow
10
7
15
7
Boston
11
8
29
94
Berlin
12
21
7
26
Washington, D.C.
13
10
25
114
Shenzhen
14
12
12
155
Hong Kong
15
24
14
5
Stockholm
16
25
13
9
Guangzhou
17
13
59
53
Barcelona
18
19
33
6
Madrid
19
23
26
10
Sydney
20
18
17
50
Melbourne
21
26
21
17
Singapore
22
20
56
3
Munich
23
32
16
14
Milan
24
39
8
131
Osaka
25
22
31
86
Dublin
26
30
20
64
Suzhou
27
15
131
40
Toronto
28
29
35
30
Copenhagen
29
35
30
23
São Paulo
30
38
18
63
Montreal
31
52
24
20
Amsterdam
32
55
23
18
Nanjing
33
16
143
67
Hangzhou
34
17
70
88
Istanbul
35
36
36
31
Chicago
36
28
32
118
Taipei
37
37
40
45
Seattle
38
33
19
154
Vienna
39
83
42
4
Zürich
40
56
27
85
Philadelphia
41
27
63
119
Buenos Aires
42
50
54
32
Warsaw
43
94
28
34
Atlanta
44
68
34
47
Brussels
45
40
41
100
Helsinki
46
72
46
22
Budapest
47
63
57
19
Oslo
48
82
38
28
Vancouver
49
80
43
36
Prague
50
109
44
13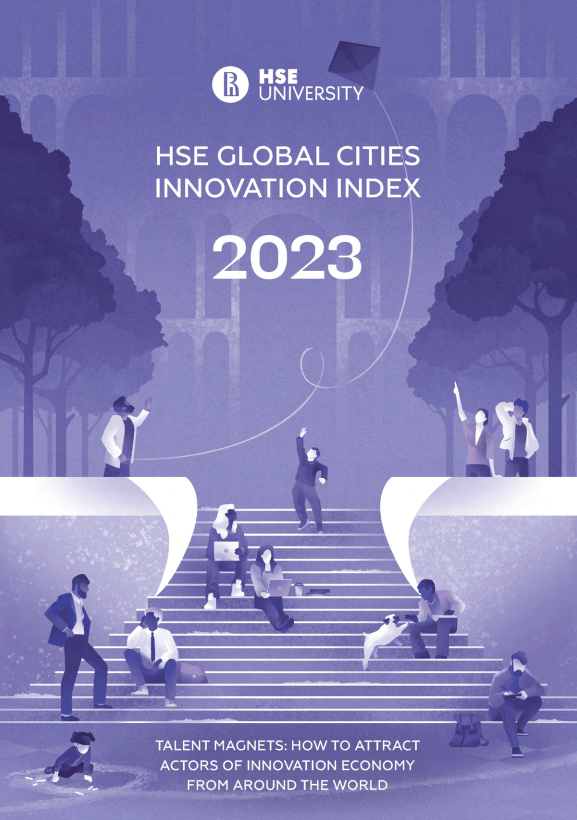 Recommended citation: Boos V., Gokhberg L., Ivanova E. et al (2023) HSE Global Cities Innovation Index: 2023 (Gokhberg L. and Kutsenko E., Eds.). Moscow: HSE University.
Authors:
Viktoriya Boos
Leading Expert at the Centre 'Russian Cluster Observatory' at HSE ISSEK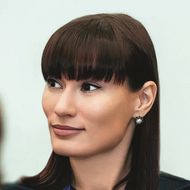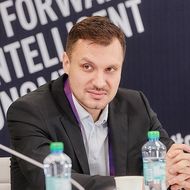 Evgeniy Kutsenko
Director of the Centre 'Russian Cluster Observatory' at HSE ISSEK
Tatiana Ostaschenko
Leading Expert at the Centre 'Russian Cluster Observatory' at HSE ISSEK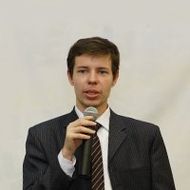 Alexander Snegirev
Senior Research Fellow at the Centre for Strategic Forecasting at HSE ISSEK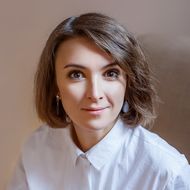 Ekaterina Streltsova
Director of the Centre for Statistics and Monitoring of S&T and Innovation at HSE ISSEK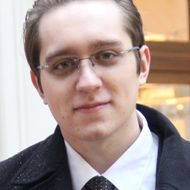 Kirill Tyurchev
Expert at the Centre 'Russian Cluster Observatory' at HSE ISSEK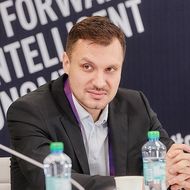 Project head:
Evgeniy Kutsenko, Director of the Centre 'Russian Cluster Observatory' at HSE ISSEK
Today, a city can become a global leader not only by having advanced infrastructure or a unique historical location with largest organisations, or by obtaining a special administrative status. It can do so — and it happens to be the case with increasingly frequent occurrence, — by being attractive to innovators of all kinds. In our index, which spans over 200 cities from 53 countries, we have carefully examined where innovators choose to move and work: highly cited researchers, technology entrepreneurs, unicorns, venture capital investors, exceptional representatives of creative industries (from fashion and IT to architecture and filmmaking). As it turned out, our world has become unusually unfair. Almost 70% of cities with innovation leaders are located only in 10 countries. As a result, cities began to rethink their functionality, so their mayors try to experiment and find new ways to attract and retain talent. Learning about the best practices as soon as possible is becoming a major competitive advantage. In addition to detailed city profiles, we have prepared 13 success stories that can be of value to both mobile innovators and ambitious city authorities or local governments.
Contacts for the Centre 'Russian Cluster Observatory' at HSE ISSEK